One of the best things you can give your grandchildren is yourself. Spending time and having fun is easy when making cookies and letting them decorate. I have a great recipe for sugar cookies that came with the cookie/pastry press my first mother-in-law gave me from the 1960s I think. Have a ball and make Christmas cookies with kids.
Best Sugar Cookies and Fun
If you're looking for a new tradition to start with your children or grandchildren, this is a great one. It's fun. And tasty. And it gives them an opportunity to give them as gifts to others. There is almost nothing like a homemade gift from kids. And they get to experience the joy of giving.
Plus it teaches them about measuring ingredients and a little bit of science. Some of the best memories are made while cooking or baking together. It involves so many senses and feelings. The smells, the taste, the sensory stimulation of decorating. The laughs when something goes awry. You know what I mean.
One of the great things about cookies is they are so easy to store. Cookie tins, freezing. It's so great to take a bag of frozen cookies out of the freezer when you have the grandkids or guests over.
Before you put them in the oven, have the kids decorate with sprinkles and food decorations.
Here is my sugar cookie recipe taken from the Mirro Cookie Press mini recipe booklet I have:
Print Recipe
Sugar Cookies for Press or Cookie Cutters
Tasty sugar cookies for decorating
Equipment
cookie press or rolling pin

cookie sheet(s)

spatula or pancake turner

Mixer, wire whisk or forks
Ingredients
1

cup

shortening

1

cup

sugar

3

eggs

1 ½

tsp

vanilla

3 ½

cups

sifted all-purpose flour

2

tsp

baking powder

½

tsp

salt
Instructions
Cream shortening and sugar well (using mixer or whisk).

Beat in eggs and vanilla.

Gradually blend in flour, baking powder and salt which have been sifted together.

Chill the dough for at least 3 hours if rolling for cookie cutters or slicing.

If using a press, no need to chill ahead. Decorate with nonpareils, fruit, colored sprinkles or anything edible, then bake. Or use frosting after cooled.

Bake on ungreased cookie sheet for 8-10 minutes at 375°
Latest and Greatest Equipment
If you need some sources for cookie and pastry presses or other equipment, I'll help you out right here.
I love this type of cookie press. It's the type I have (and mine is ancient and made of aluminum). These last forever. Imagine all the cookies you can make. Plus you can decorate cakes or fill pastries with it. These are super easy to use and the results are awesome.
---
---
This cookie sheet set with cooling racks is awesome. Plus you can use them for many other dishes in the oven. Stainless steel. These will last forever. If you're making a new tradition, what better way to stock your kitchen.
Cookie cutters are great for not only cookies, but other crafts or molding play-dough.
As an Amazon Associate, I earn from qualifying purchases. You don't pay more when buying through my links. Thank you for helping support this site.
---
Having a hand mixer sure makes it easier to make cookies or other baked goods. Have one that needs replacing? Here is a great one…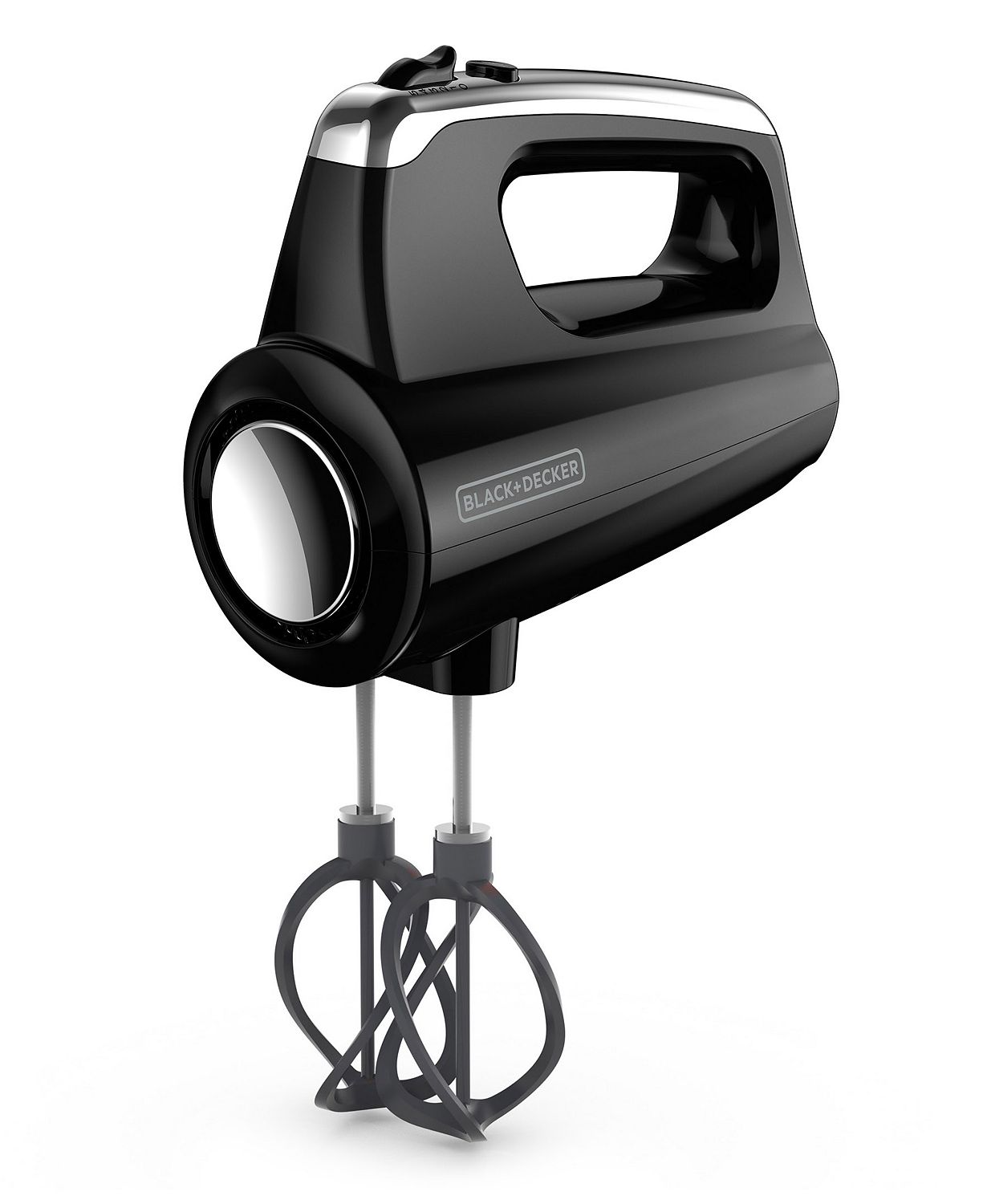 Black and Decker Helix Performance Hand Mixer
---
Are you a little more of a Pro in the kitchen? Maybe it's a good time to update your equipment. There are great sales on mixers right now.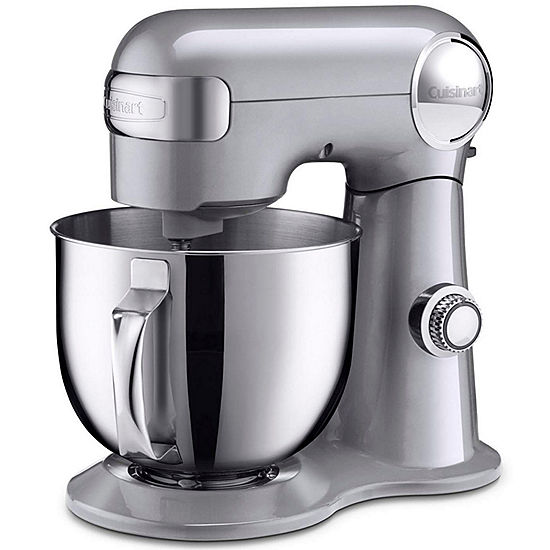 Cuisinart Stand Mixer
---
Beautiful set of kitchen tools…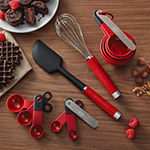 KitchenAid 100 Year Anniversary Kitchen Tools
---
Cleaning Up
So there you have it. A great cookie recipe and everything you need to get started or update your kitchen for future baking. I had to throw in this apron (below). It's just adorable.
I hope you had fun with this article and making the recipe with the kids in your life. I hope you have a great holiday season. Don't forget to check out my Good Christmas Gifts for Kids article. It's hot off the press.
If you have any questions, comments or suggestions, please leave them in the Comments section below. Your privacy is protected. Thank you for reading!
As an Amazon Associate, I earn from qualifying purchases. You don't pay more when buying through my links. Thank you for helping support this site.