It's the most fun time of the year for kids and adults. As grandparents, we get a lot of joy from giving good Christmas gifts for kids. I want to bring you some unique and high-quality gifts they'll always remember.
Starting with the younger ones and moving on up in ages…
For the Younger Set
Personalized Adorable Stuffed Rabbit
Personalized White Large Bunny Stuffed Animal – More Colors Available
Description:
A bunny is not just for Easter, but for the whole year… Little ones will fall in love with our large bunny rabbit stuffed animal, perfect for snuggling, playing and becoming your tiny tot's best friend! Made with the softest, white fur imaginable and shown in a large size perfect for snuggling, this makes a gorgeous gift that will be treasured for years to come. For a unique addition to this stuffed animal add your child's name to the ear at no added cost.
Features:
Polyester
Height = 51cm
This item can be personalized with up to 12 characters
Complies with the European Toy Directive
Personalization is flocked.
---
Personalized Oatmeal Fleece
Personalized Baby Bear Onesie
Ready for your little one to be the cutest they've ever been? Our bear fleece onesie will achieve this, and so much more.
Made from delightfully soft fleece in contemporary shades of blue, pink or gray, this adorable gift is a perfect present for boys and girls alike. The fluffy ears add an extra touch of cuteness, and you can personalize it with their name for a truly unique garment. Just send us their name and we'll embroider it on the front for free.
Features:
100% polyester
Can be personalized with up to 10 characters
Available in sizes 0-3m, 3-6m, 6-9m, 9-12m and 12-18m
Care instructions can be found in labels
Safety warning: keep away from fire
---
Itsy-Bitsy Spider Soft Book – All ages
Itsy-Bitsy Spider Soft Book
Description
Kids will delight in turning the soft, textured pages of this cloth activity book to follow an adorable little spider on its adventures up and down the water spout! Interactive details on each page let kids of all ages grasp, crinkle, stretch, and play peek-a-boo as the classic tale unfolds. The eight-page book is durably constructed to last through storytime, playtime, and the washing machine, too.
Details
Hands-on fun includes attached pieces that crinkle, stretch, and reveal hidden pictures
Durable and machine washable
Helps promote sensory development and fine motor skills
All ages
8 pages
K's kids cloth activity book tells the tale of the itsy-bitsy spider
bilibo by MOLUK
Children have an amazing talent for finding unusual uses for their toys or, more inconveniently, finding interesting new uses for your property – mostly at the exact same time that you need it.
If you have given a present and found that the kids play more with the box or, like me, have despaired at spending Christmas Day watching the children use the tubes from the tinfoil and the wrapping paper as swords, whilst ignoring all their carefully selected, non-violent toys, the perfect present has arrived. Say hello to Bilibo.
Bilibo – Irrepressible Imagination!
Arouses curiosity, stimulates senses, engages imagination, encourages creativity. Magically attractive & deceptively simple; Appealing to young children.Iconic shell shape & bright colors. Virtually unlimited ways to play with the BiliboDevelopmental challenge in unique form. Open-ended play: at home, at the park, at the beach, in the water, in the snow. Acclaimed By Childhood Learning SpecialistsFeatured In Museum Exhibitions, Recipient Of Numerous Design Awards16 inches x 16 inches x 11 inchesMade of High-density Polyethylene. No weight limit. Ages 2 to 7 years
---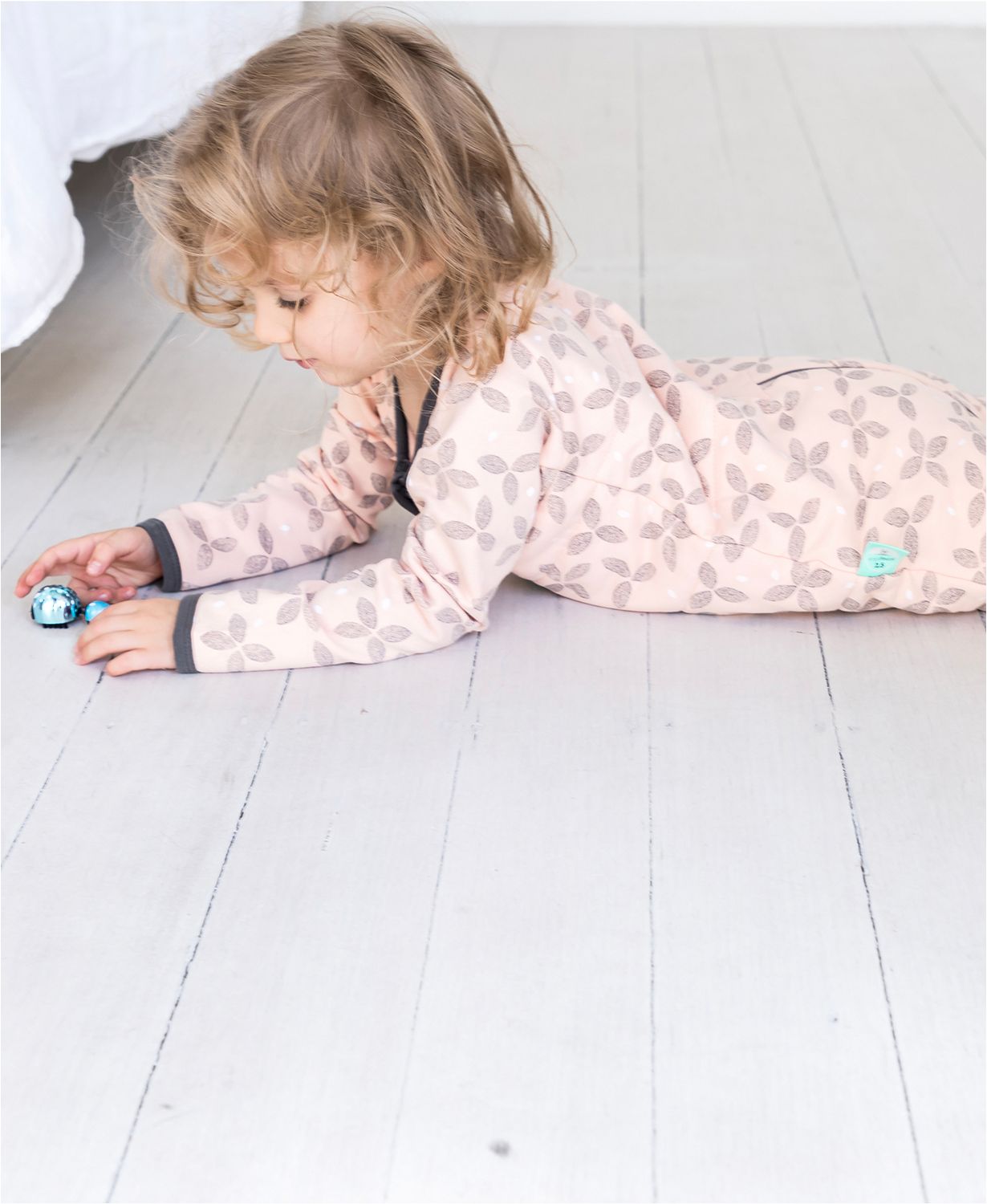 Toddler Girls and Boys Sleep Onesie
ergoPouch Toddler Tog Sleeper

The padded sleep onesie is a winner for parents who want to keep their toddlers warm all night even if the blanket comes off. This item is also perfect for those cold walks in a stroller, for the movers who don't like a sleeping bag, transitioning from crib-to-bed and toilet-training toddlers.
3-way zipper for easy access and toilet training
6-months limited warranty
Imported
Safe sleep compliant
Skin-friendly and so soft
Super stretchy
This item purchased online must be returned to the vendor by mail only. This item cannot be returned to Macy's stores.
Tog rated for warmth
Size & Fit
Fold over hand mitts and feet cuffs in smaller sizes
Materials & Care
Cotton pajamas are not flame resistant, to help keep children safe, cotton pajamas should always fit snugly
Machine Washable
Organic Cotton, Elastane
ezpz – Suction Mat and Bowl in One!
Ezpz – Ingenious Kid's Products
The Happy Mat + ezpz Book Bundle is a match made in mealtime heaven! The book, Making Mealtime ezpz: Fun Ways to Fill the Happy Mat, helps parents make fun and eye-catching mealtime creations in the Happy Mat! It is also chock full of tips for parents on healthy foods, picky eaters, getting kids in the kitchen and more! 
Focuses on 1 to 3-year-olds and mealtime creations for the Happy Mat
Helps parents recreate snacks and meals that kids are more willing to try
Recipes and food art are simple for parents to make
Additional content + tips include: list of Superstar Foods, the benefits of playing with food, clean eating facts, tips for picky eaters and creative ways to include kids in the kitchen
Getting Bigger – Ages 3 – 8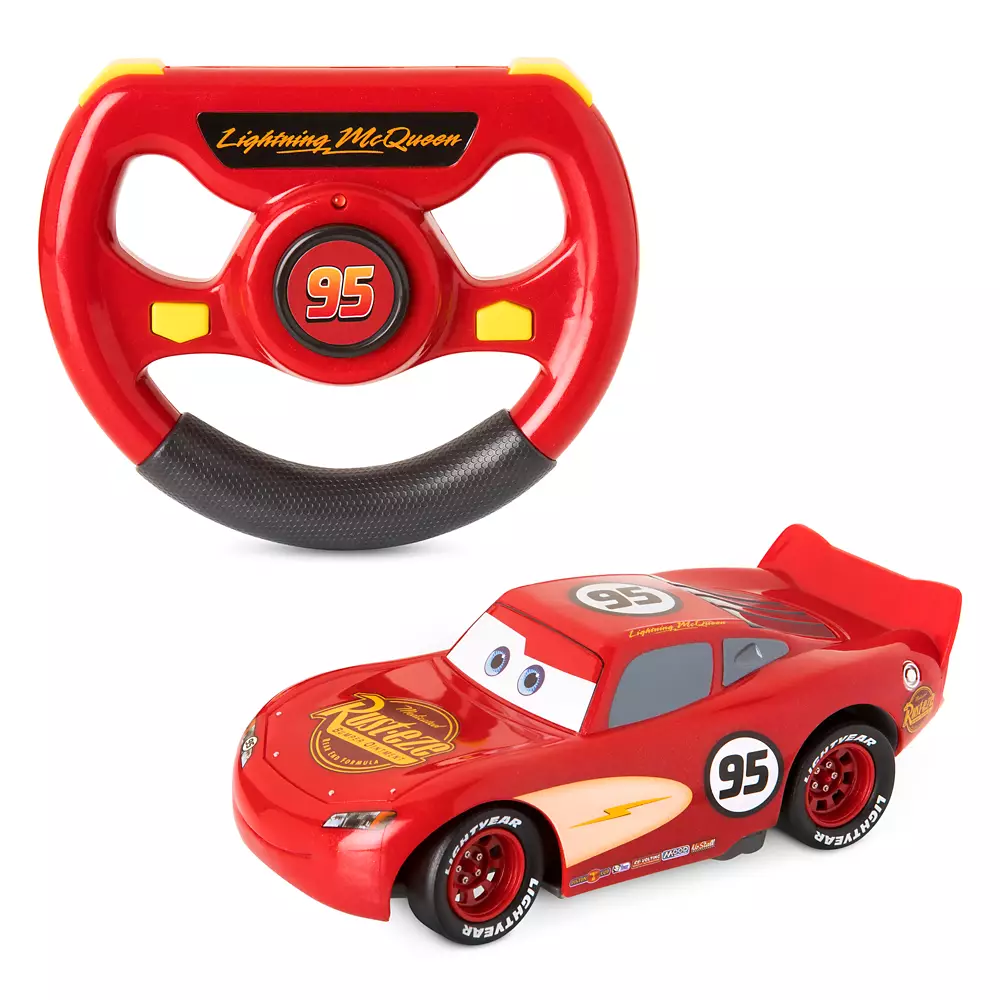 Cars Remote Control Car w/steering wheel
Lightning McQueen Remote Control Vehicle – Cars
Ka-Chow! Hit the speedway with Lightning McQueen and this 6" radio-controlled vehicle from the world of Cars. Features full-function control and "steering wheel" handset. Magic in the details
Includes remote control Lightning McQueen car and "steering wheel" controller
Racing insignia and sponsor decals
Metalflake paint
Full-function control for left/right, and forward/backward movement
On/Off switch
The bare necessities
Ages 3+
Requires 5 x AAA batteries, included
Plastic / electronics
Lightning McQueen: approx. 2" H x 3" W x 6" L
Remote control: approx. 4 1/2" H x 5 1/2" W x 1" D
Package: approx. 5" H x 6 1/4" W x 3 3/4" D
Imported
Magnet Daily Calendar
My Magnetic Daily Calendar
Details:
Daily magnetic calendar to display day of the week, date, weather, and special events
Includes a pair of fabric-hinged dry-erase boards (one with calendar template, one blank for magnet storage).
Includes 80 magnets including years, months, numerals for dates, days of the week, holidays, special events, emotions, and a
A sturdy cord is attached for hanging.
Encourages communication and a reassuring expectation about the events in a child's life.
Ages 3 and up.
WARNING: Choking Hazard – Small parts. Not for children under 3 yrs.
---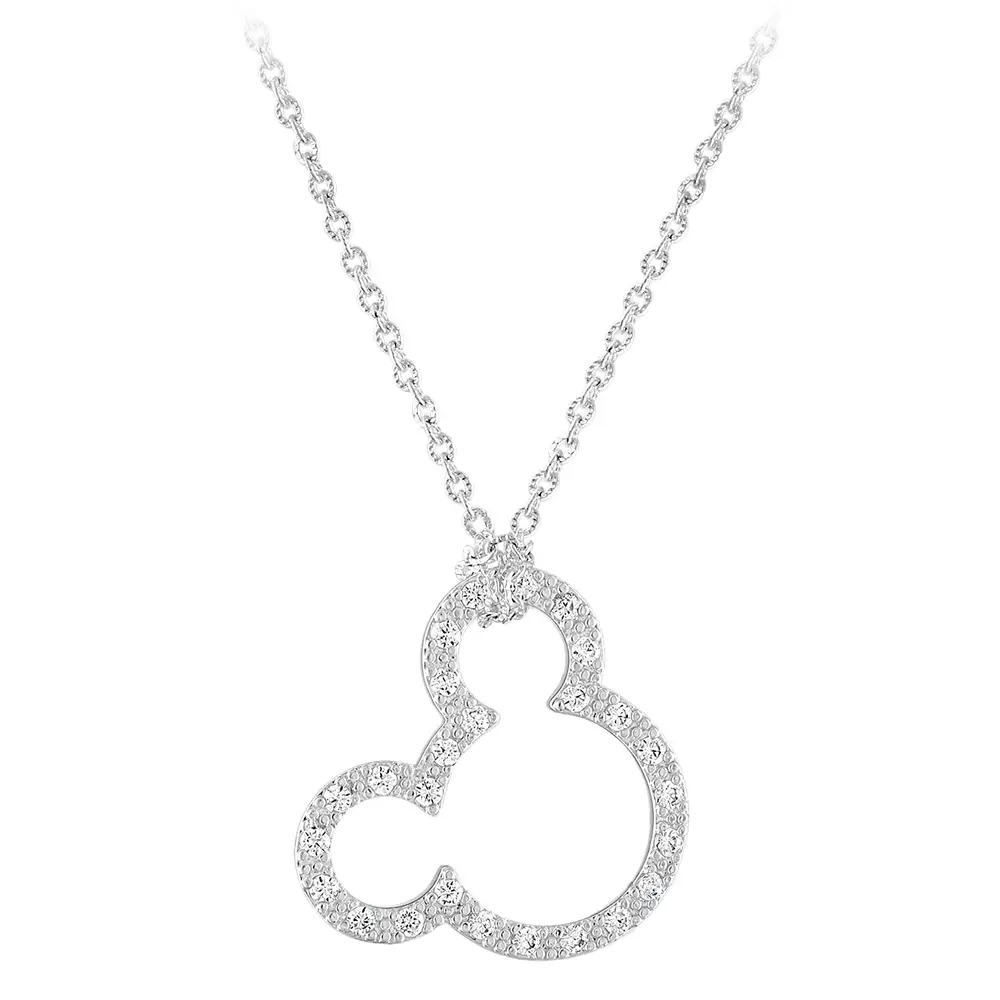 Mickey Open Icon Pendant
Mickey Mouse Cut-Out Icon Pendant Necklace
Keep Mickey near to your heart while adding serious sparkle to your ensemble. His iconic outline is fashioned with handset, cubic zirconia stones and hung at a playful angle from a silver-plated link chain.Magic in the details
Mickey Mouse icon open pendant
Handset, cubic zirconia stones
Link chain with lobster claw clasp
Sterling silver finish with anti-tarnish protection
Comes in a decorative gift box with satin ribbon handle
The bare necessities
Metal / silver plating / cubic zirconia
16" chain
Icon pendant: 1" H
Imported
---
Hide and Seek Rock Painting Kit and Activity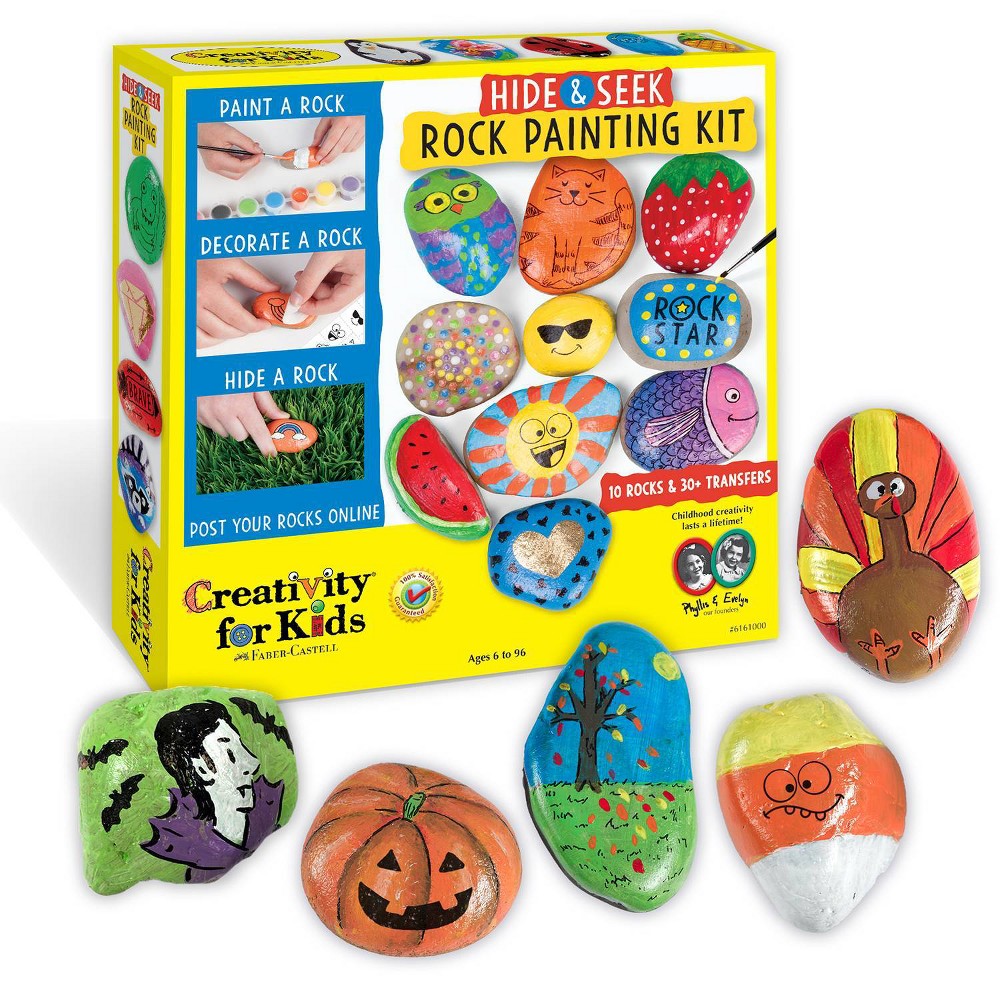 ---
Loog Guitars – Real Wood, Real Playing
Loog Pro Acoustic
AS EASY AS 1-2-3
Playing songs on guitar can be a daunting task for beginners. Loog solves this: our 3-string guitars reduce chords to the basic triad, allowing for an easier and faster learning process. With a Loog, kids can play songs on day one, feeling rewarded and encouraged to keep on playing and learning.
LEARN ON A LOOG, PLAY ANY GUITAR.
Loog guitars use the first three strings of a guitar: same strings, same tuning. This is why finger placement and everything you learn on a Loog can be applied on a 6-string guitar too. It's a seamless transition that allows kids to learn on a Loog and then play any guitar.
All Loog guitars come bundled with flashcards and an app that have everything you need to learn how to play guitar. We also host FREE live lessons via Zoom; these are thirty-minute sessions covering guitar basics, meant as a starting guide for kids who just got a Loog.
---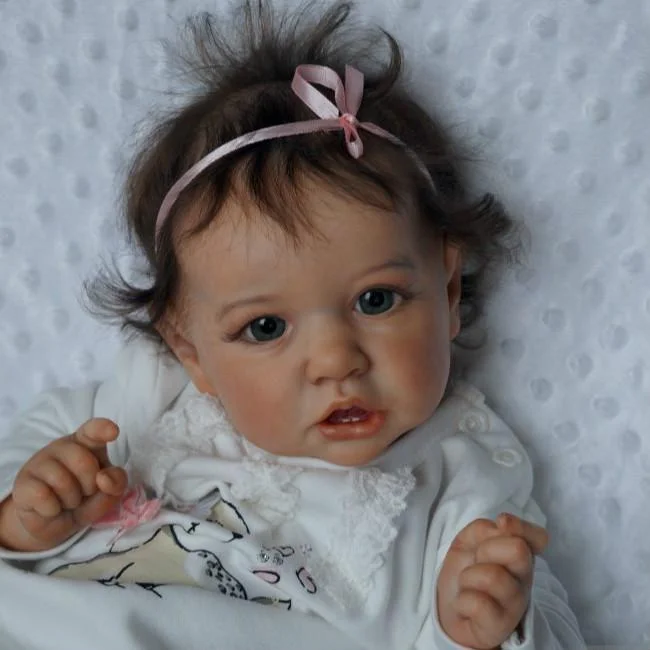 22″ Alina Reborn Baby Doll Girl
These come in African American babies too.. !
Baby's identification
❤ Name: Alina
❤ Gender: Baby Girl
❤ Height: 22 inch
❤ Weight: 3 LB
❤ Hair: Hand-rooted mohair or synthetic hair, brown and black
❤ Eyes: Artificial acrylic eyes, blue eyes, clear and bright
❤ Eyebrow: 100% pure hand-drawn
❤ Nail: 100% handmade nails, pink nail bed, translucent nails
❤ Scent: A soft baby powder scent
Details about this baby:
(1)Baby Doll Has 2 Kinds Of Body Material To Choose From
It's all about the softness! The babies' shoulders and body are made of high-quality cotton, and the interior is filled with PP cotton; the arms and legs are made of GentleTouch vinyl, and the limbs are not detachable. These dolls have no gender. They can sit and lie down easily but can't stand or take a bath.
These babies' bodies and limbs are made of GentleTouch vinyl, and their limbs are detachable. The baby is made of silica gel, is a girl, and can easily sit and lie down, as well as stand up and take a bath.
(2)SIZE – 22"/55cm from head to toe, with a soft touch of the vinyl head, face and limbs, weighted body for a real baby feel and the kids can hand her to everywhere.
(3)HAIR – Hair can be washed and dressed. If the hair is a little messy, please use the special wig comb to take care of it gently.
(4)SAFETY CERTIFICATION – Conforms or exceeds the safety requirements of ASTM F963 and EN71 for ages 3+, which is safe for your children.
Growing Up – Ages 8+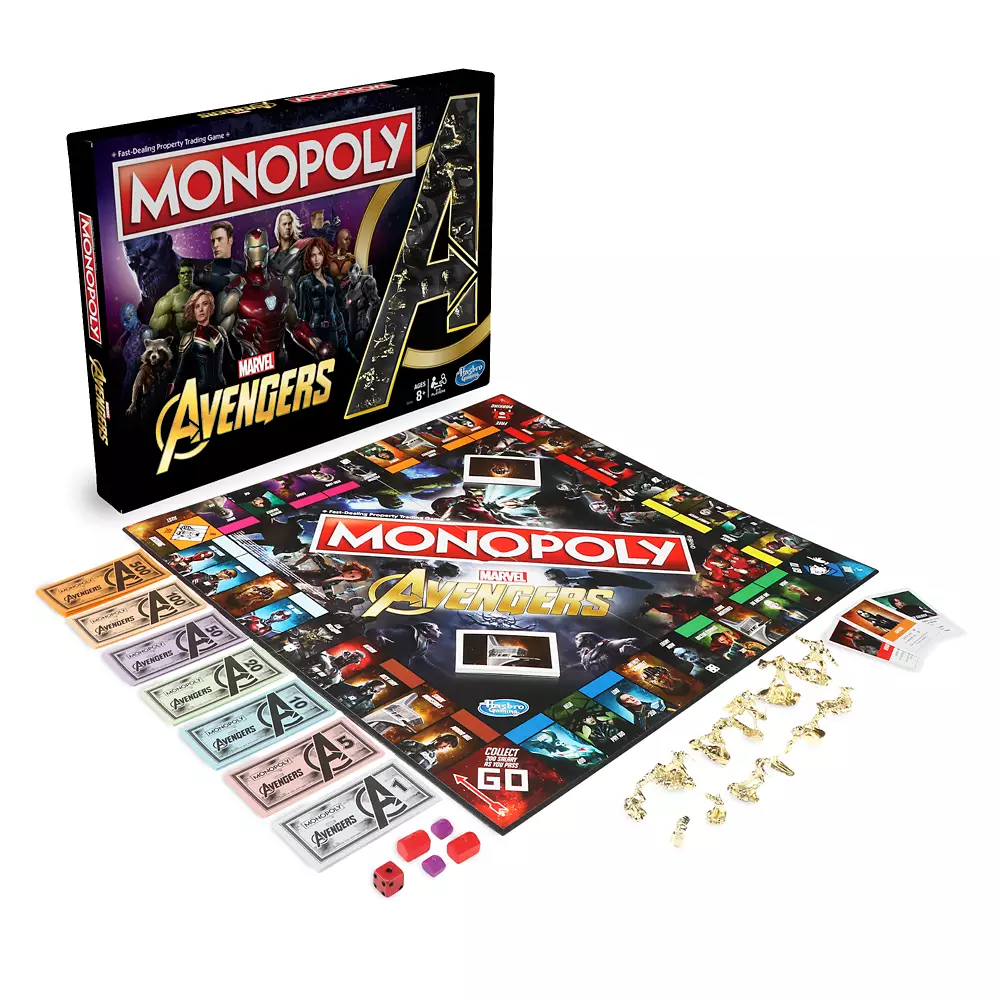 Marvel's Avengers Monopoly Game
Marvel Avengers Monopoly Game
Players travel around the board drafting as many Marvel Avengers heroes as they can. The more heroes, the more money the player can collect. Look out for the Children of Thanos! The last player with money when all other players have gone bankrupt wins.Magic in the details
Monopoly collector's edition featuring Marvel heroes
Includes custom game board, cards, and 12 character tokens
Tokens include: Iron Man, Captain America, Thor, Hulk, Black Widow, Hawkeye, War Machine, Ant-Man, Nebula, Rocket, Captain Marvel, and the Infinity Gauntlet
For two to six players
The bare necessities
Ages 8+
Plastic / paper
Imported
---

---
Winner Winner – Bracelet Maker
One of my granddaughters loves this bracelet maker. I'm about to order the 2nd package of extra thread for her. I don't live near but my daughter says she'll spend hours making bracelets.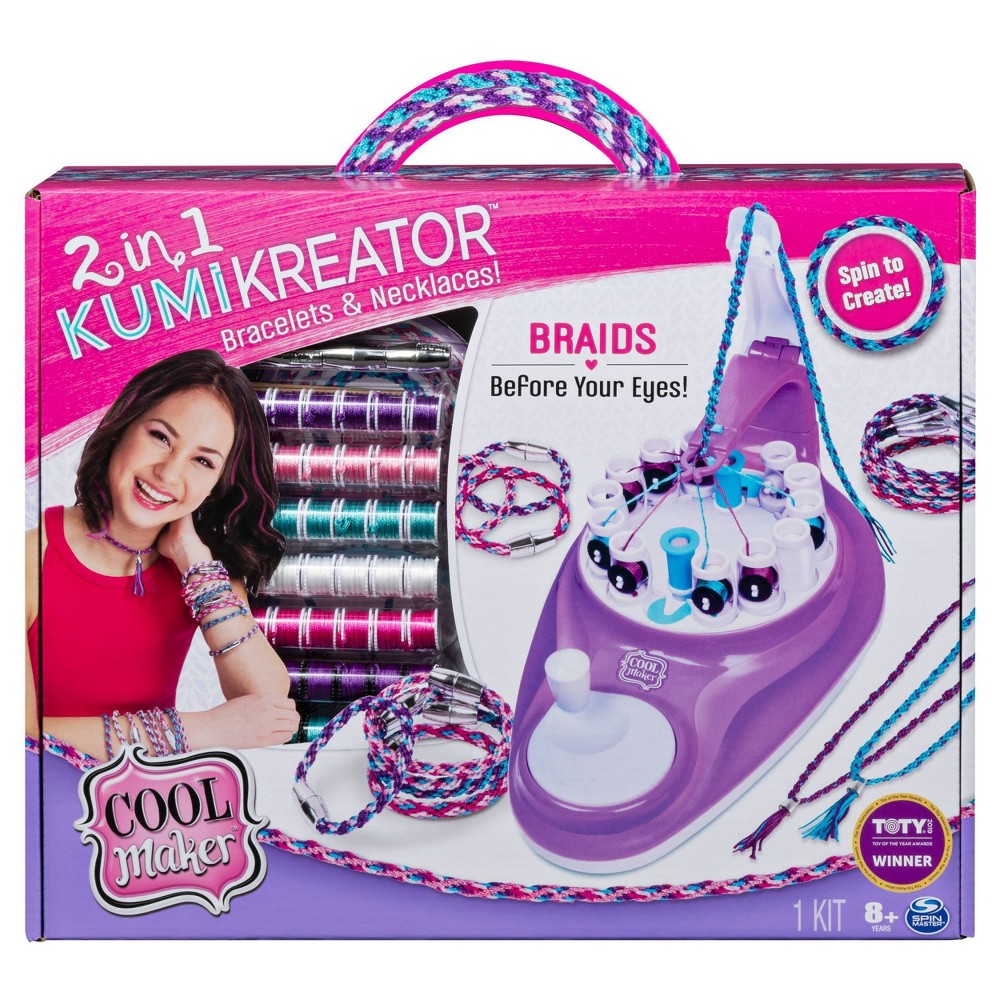 It's fun to create bracelets and necklaces following the 2-in-1 KumiKreator's easy process. Choose a pattern, load the spools into the machine and spin to create! As you turn the handle, your braid magically weaves together in minutes! With 60 spools of string in 5 colors, 2 design booklets, clasps and more, the 2-in-1 KumiKreator has everything you need to make up to 5 bracelets and 2 necklaces! Create tassels for your necklaces using extra string!
The 2-in-1 KumiKreator's 60 premium ready-to-use spools of string easily pop into the machine and make every braid look beautiful! Create necklaces and 8 or 12-strand Kumi bracelets for different looks, without a single knot needed! Jewelry making kit for kids aged 8 and up and makes a great gift. Spin to create beautiful friendship bracelets and necklaces with the 2-in-1 KumiKreator!
---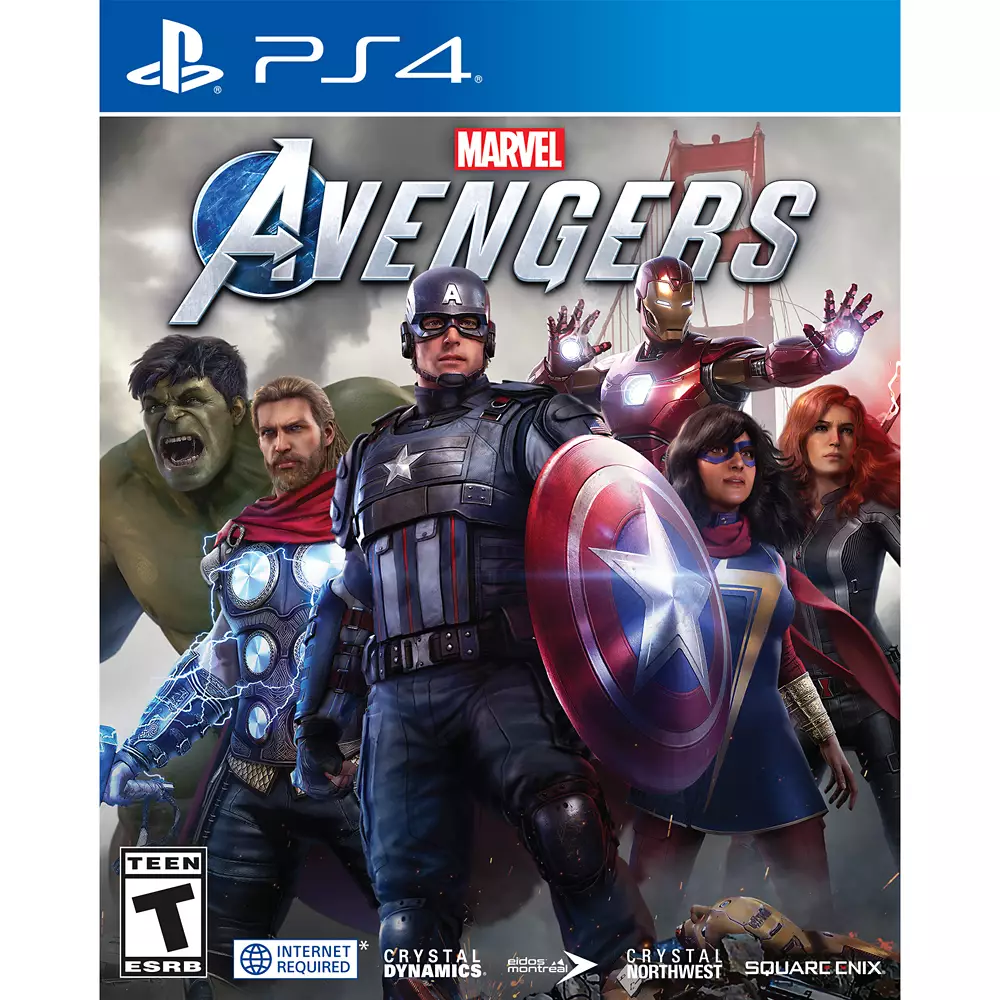 Marvel Avengers Video Game – PS4 or Xbox
Marvel Avengers Video Game for PS4 or Xbox (PS4 shown)
Marvel's Avengers is an epic, third-person, action-adventure game for PS4 that combines an original, cinematic story with single-player and co-operative gameplay.* Assemble into a team of up to four players online, master extraordinary abilities, customize a growing roster of heroes, and defend the Earth from escalating threats.Magic in the details
Marvel's Avengers begins at A-Day, where Captain America, Iron Man, the Hulk, Black Widow, and Thor are unveiling a new, hi-tech Avengers Headquarters in San Francisco. The celebration turns deadly when a mysterious enemy causes a catastrophic accident that results in massive devastation. Blamed for the tragedy, the Avengers disband. Five years later, with all Super Heroes outlawed and the world in peril, a sprawling adventure ignites when a determined young woman named Kamala Khan sets out to reassemble and rebuild the Avengers to stop the unchecked power of the secretive new force known as AIM. Marvel's Avengers continues the epic journey with new heroes and new narrative delivered on an ongoing basis, for the definitive Avengers gaming experience.
The bare necessities
ESRB Rating – T (Teen 13+)
ESRB Descriptors – Language, Mild blood, Violence
Created by Crystal Dynamics / Eidos Montreal / Crystal Northwest / Square Enix
---
Model Railroads
Get Them Started with Model Trains!
American Flyer 44044 S Santa Fe AF FlyerChief 0-6-0 Docksider Freight Train Set
---
Dear Future Me – Journal – Self-Exploration
I gave 'Dear Future Me' to my grandson for his 11th birthday. He loves it! He said, "What a great gift!" So cute. He's the kind that's active but likes to go off and be alone in his room to think at times. This is a great way to give them something positive and focused to do during 'alone' time. It's also a way to sneak in some reading when that isn't their first choice of things to do.
Fire Tablet
Book Set
Microscope
As an Amazon Associate, I earn from qualifying purchases. You don't pay more when buying through my links. Thank you for helping support this site.
Thank you for visiting
Thank you for stopping by. I hope you found some great gift ideas for your grandchildren. Kids are so fun to shop for. It's nice to find something you know is just right for that child.
If you have any questions, suggestions or comments, please leave them in the Comments section below. Thank you!