We all know at least one kid who loves dinosaurs. I have a grandson who absolutely loves anything about dinosaurs. But maybe you want to give them something new that they can enjoy, besides another dinosaur. How about other items that have a dinosaur theme? I found some for you. I hope you enjoy these best gifts for kids who love dinosaurs.
For the Younger Set – 3 – 6 Year Olds
Fierce Dinosaur Hand Puppet
Shake hands with prehistory!
Designed with realistic details and made of a special rubbery material that's super stretchy for extra expressive movement, this T-Rex hand puppet looks like it's really alive.
Get their imagination roaring with the Fierce Dinosaur Hand Puppet!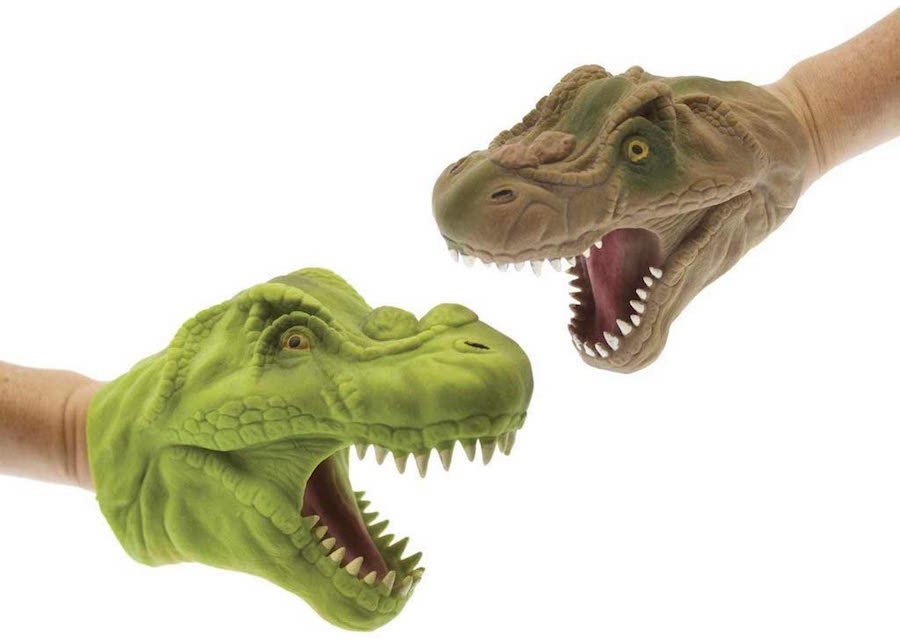 Fierce Dinosaur Hand Puppet – Take Your Pick or Get Both!
Land of Dinosaurs Floor Puzzle
A moment in prehistory, brought to life in dramatic detail!
This 48 piece floor puzzle is 18 x 48″ and made of extra thick sturdy cardboard pieces.
A T-rex on the prowl, a pair of giant brontosauruses headed toward a stream for a drink of water, pterodactyls soaring through the sky, a smoking volcano on the horizon…
Encourages fine motor skills, spatial reasoning, problem-solving, critical thinking.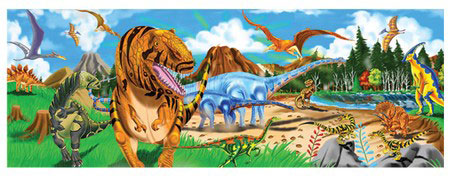 Land of Dinosaurs Floor Puzzle – Engage Their Brain
Dinosaur Ultimate Baking Set
Bake real delicious dino-themed treats with real kid-friendly baking tools!
Made with food-grade, BPA-free materials that are reusable and wonderfully durable, all the supplies in this collection are built for actual, real-life baking yet designed to make that baking experience easier and more fun for kids.
Pour the cake batter into the silicone dino mold to bake six dino cakes in the oven. Use the stainless steel cookie cutters – including 5 mini shapes and 2 large shapes – to mold perfect dino sugar cookies.
Then, use the frosting bag – complete with 3 different tips – to decorate your creations any way you want with real delicious frosting!
Complete with real recipes for dino cake, dino sugar cookies, royal icing, and dino frosting, the Donosaur Ultimate Baking Party Set is everything kids need to get a head start on the thrills of baking.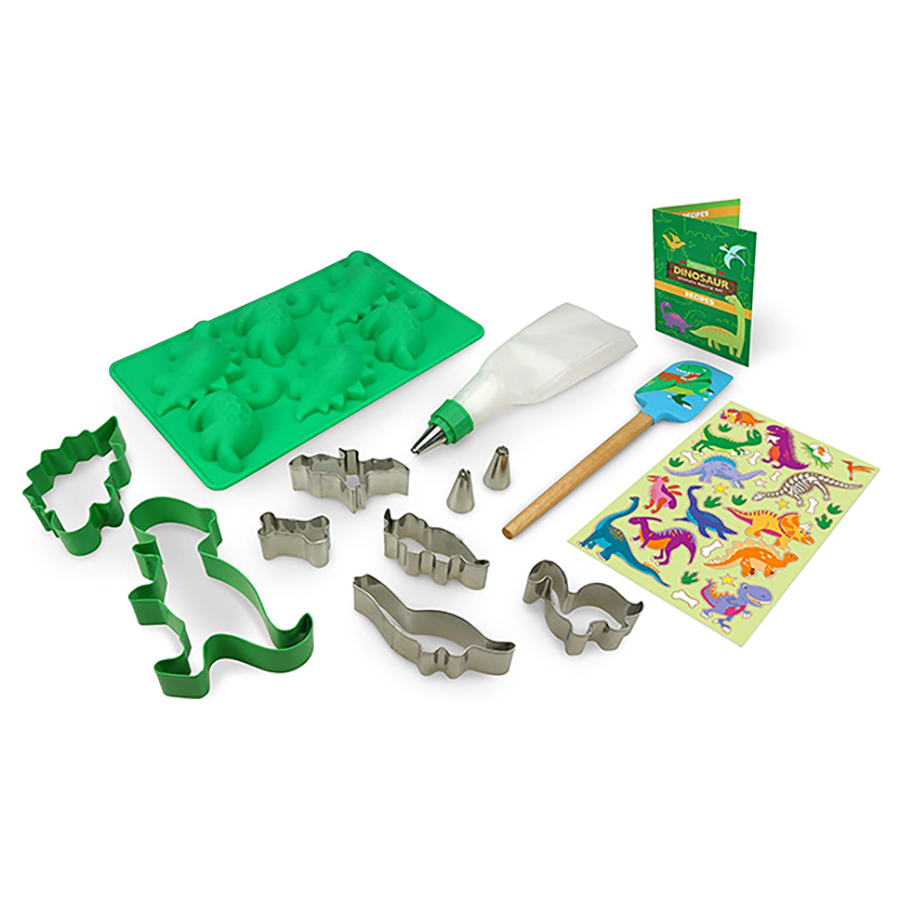 Dinosaur Ultimate Backing Party Set
Dig It Up! Ages 4 +
Dig It Up Dinosaur Eggs is the perfect group activity! Set includes one dozen individually-wrapped clay eggs, each with a chiseling tool and instructions. Every egg in the carton contains a different dinosaur! Simply soak the 3″ egg in water and chisel away the shell to excavate the dinosaur inside with the chisel tool. Recommended for ages 4 and up.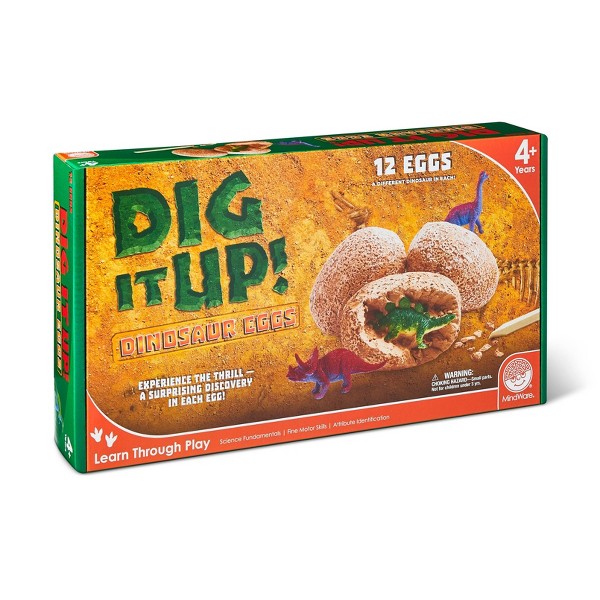 You might also like: Fun Kid's Pajamas
For the Growing Up Kids – Ages 6 – 12 Years
Paint By Sticker Kids – Dinosaurs
Find the sticker, peel the sticker, place the sticker, and watch as prehistoric wonders come to life!
With each page, kids discover another mysterious array of numbered shapes printed on sturdy stock, just waiting to be transformed.
Flip to the back of the book to find the corresponding set of stickers and then get to work matching them by number and carefully fitting them into place.
It's a wonderfully satisfying activity, and once it's finished, they're left with a vibrant and intense masterpiece – Tear it out and hang it up for all to admire!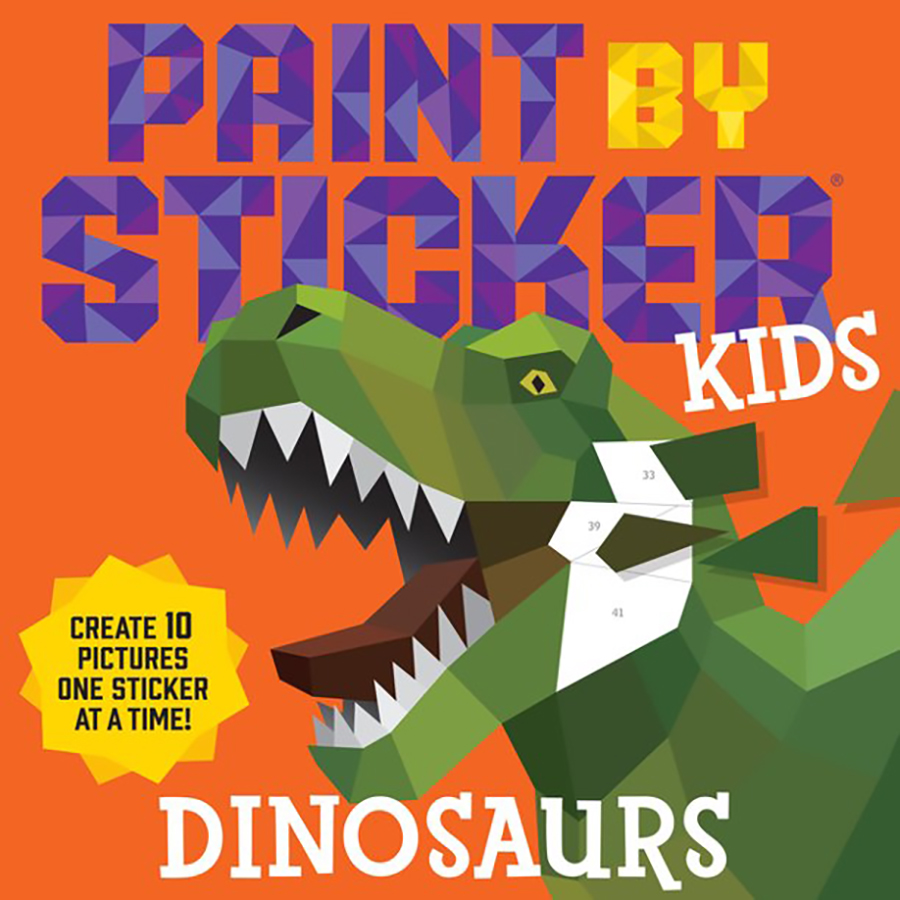 Paint by Sticker! Less messy but tons of engaging fun…
Sleep On It 3 Pc Dino Pajama Set with socks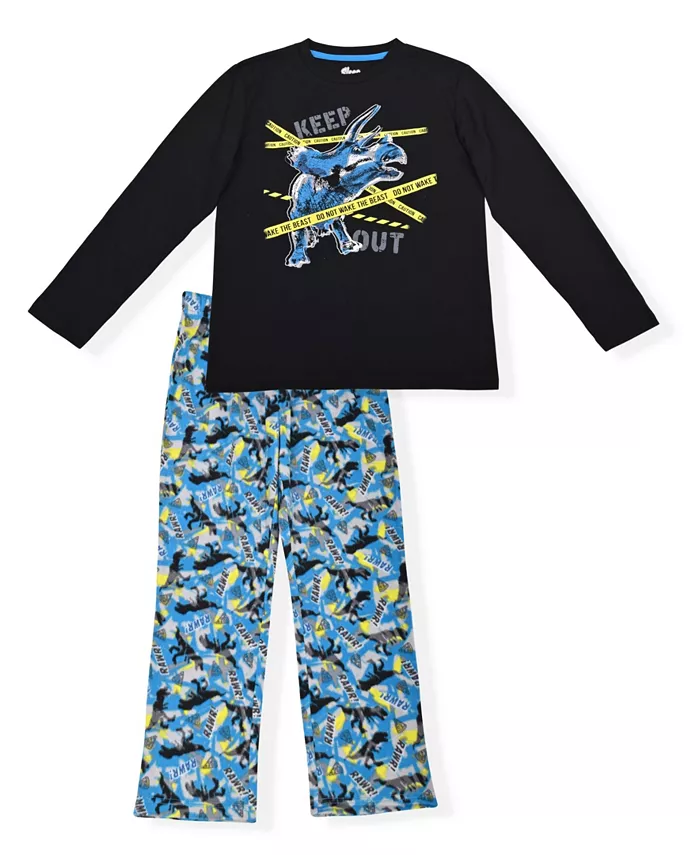 Mytex Watercolor Dinosaur 3-Pc Twin Comforter Set with Decorative Pillow
This watercolor dinosaur comforter set with decorative-shaped pillow is perfect for any dinosaur-themed bedroom. The pattern is artistically rendered with a realistic watercolor textured effect in green, orange, aqua with a deep blue background.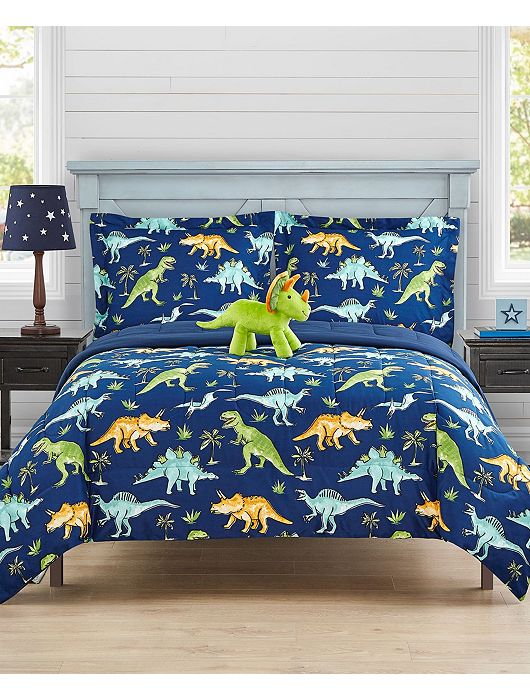 DinoSaur Pterodactyl 64 inch Wingspan Kite
You'll have to remind yourself – Lab-grown dinosaurs aren't loose in your city – It's just a kite!
Follow the simple, illustrated instructions to easily assemble the frame and then head out to a big field, attach the string, and send this monstrous dino flying high into the sky.
From the moment it's launched to the air, young imaginations can't help but roar with excitement!
Made with high-quality nylon and a wind range of up to eighteen miles per hour, the DinoSaur Pterodactyl 64-inch Wingspan Kite turns classic kite-flying into an intense adventure.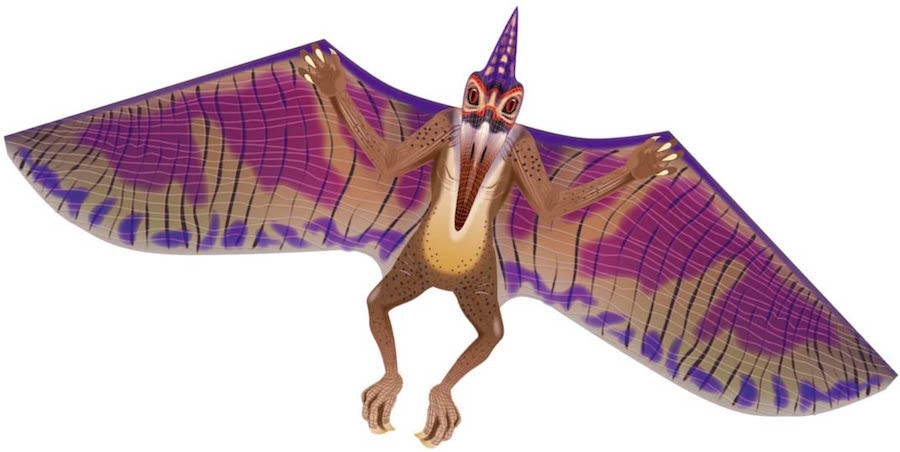 Pterodactyl Nylon Kite – 64 inch Wingspan!
1,000 Facts About Dinosaurs, Fossils and Prehistoric Life – National Geographic Kids
Everything you've ever wanted to know about dinosaurs!
Every page of this full-color book is bursting at the seams with astonishing facts about the fiercest and mightiest animals to ever roam the earth, the fossils they left behind, and the world they lived in.
Learn about dino record-holders, cool fossils, evolutionary timelines, plus you'll discover other prehistoric creatures like saber-toothed cats and giant sloths.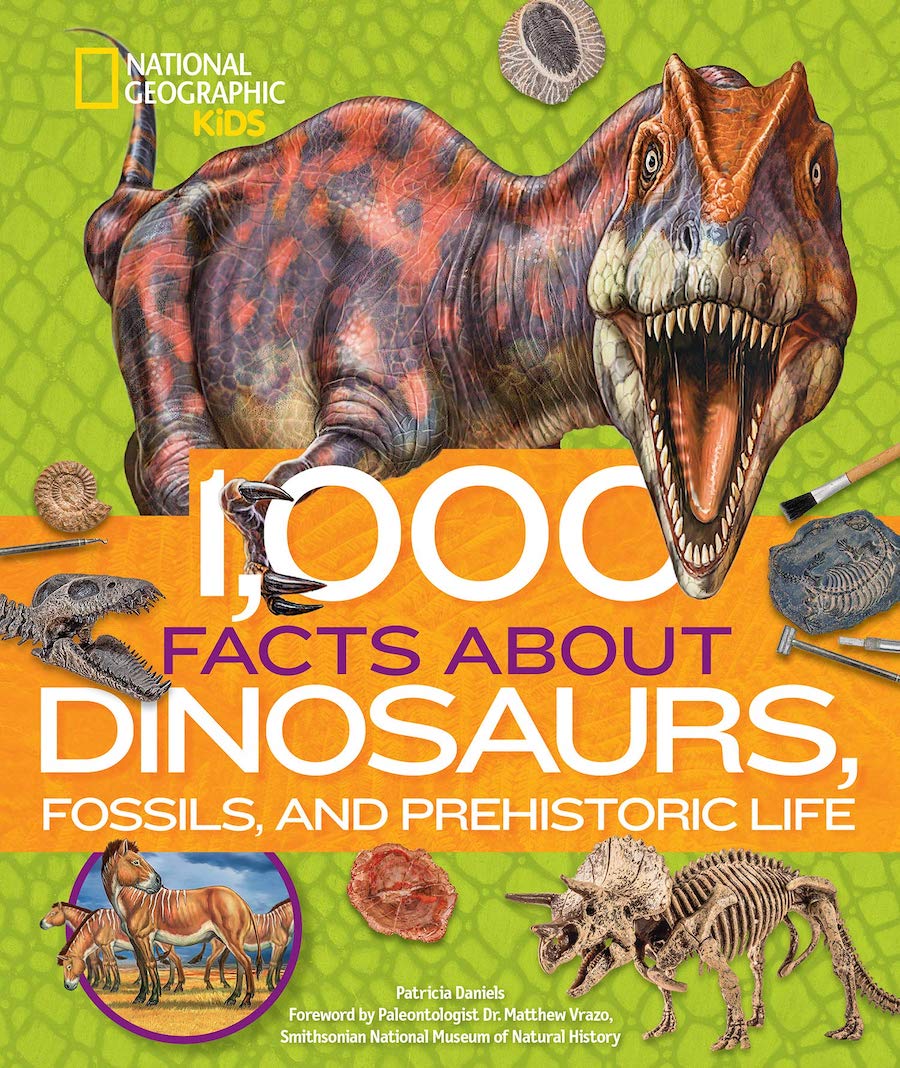 National Geographic Kids Book – 1,000 Facts About Dinosaurs, Fossils and Prehistoric Life
Velvet Coloring Puzzle – Dinosaurs
Stomp into a wonderfully unique jigsaw puzzle adventure!
The 60 large, high-quality puzzle pieces fit together perfectly to create an intense, black-and-white dinosaur scene.
And as if solving the jigsaw puzzle wasn't enough fun, all the black parts are soft velvet and all the white parts reveal fun patterns as you color them in with the included markers.
Classic puzzle fun becomes an adventure in creativity with the Velvet Coloring Dinosaurs Puzzle!
Dinosaur-themed jigsaw puzzle you can color in! Encourages fine motor skills, spatial reasoning, problem-solving, critical thinking, creativityBlack parts are soft velvet.
White parts reveal fun patterns as you color them in. Includes 670 puzzle pieces, 4 fine-tip markers. Finished puzzle measures 14 x 19 inches. High-quality materials – Exceptional jigsaw puzzle experience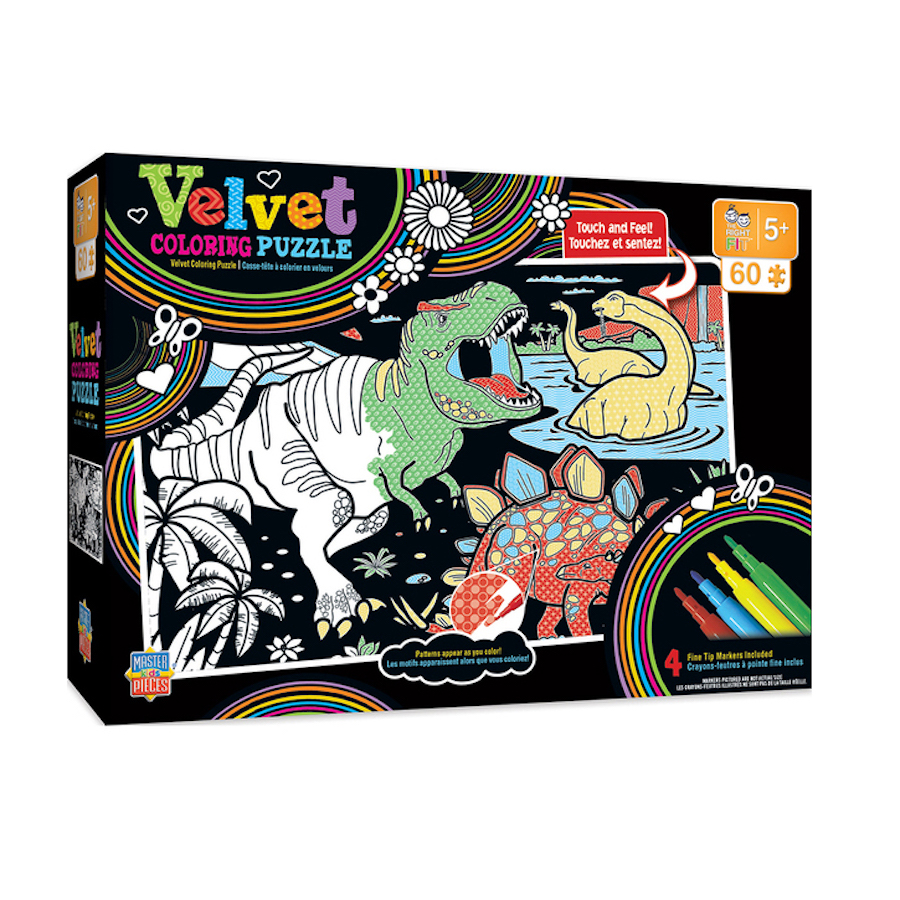 Velvet Coloring Puzzle – Dinosaurs
Wrapping Up
Who'd have thought there is so much variety in dinosaur toys and gifts? I hope you found something cool for your dinosaur lover.
If you have any comments or questions, please leave them in the Comments section below. Thank you for visiting and commenting!