I went in search of the best gifts for kids who love animals. We all know at least one child who adores animals. Furry, slimy, big, little… they love them all. Or at least the furry, cuddly ones. Whichever animals they love, you'll find some great gift ideas here.
Starting with the tiny tots and moving up in age, there is something for every age. Plenty of choices for both boys and girls.
Infants and Tiny Tots – 1 month to 3 Years
Flip Fish Baby Toy from Melissa & Doug
Ages: 1 month +
This cuddly fish friend will swim right into kids' hearts! With bright colors, bold facial features, and washable fabrics that include a variety of patterns and hidden pictures, this crinkling, squeaking, multi-textured soft toy from Melissa & Doug K's Kids is perfect for encouraging tummy time and fueling storytelling. 
Flip Fish Baby Toy
First Play Wooden Touch and Feel Puzzle Peek-a-Boo Pets With Mirror
Ages 1 +
First Play Wooden Touch and Feel Puzzle
Safari Buddies Hand Puppets
Ages 2 +
Kids two and older (and adults, too!) will go "wild" for this soft and cuddly deluxe wild safari animal hand-puppet set! The friendly elephant, tiger, parrot, giraffe, monkey, and zebra make it easy for children and caregivers to role-play together. An insert in the package is designed to work as a puppet theater. The simple glove puppets help kids and adults act out scenes, practice new vocabulary, and spend quality time playing together. Great for motor skills and self-confidence, too! Made with brightly patterned, washable fabrics and built to last, these soft and sweet glove puppets fit kids and most adults and are sure to be go-to toys for years to come.
Safari Buddies Hand Puppets
Personalized White Large Bunny
Adorable white stuffed bunny, personalized with their name.
A bunny is not just for Easter, but for the whole year… Little ones will fall in love with our large bunny rabbit stuffed animal, perfect for snuggling, playing and becoming your tiny tot's best friend! Made with the softest, white fur imaginable and shown in a large size perfect for snuggling, this makes a gorgeous gift that will be treasured for years to come.
Personalized White Large Bunny
You might also be interested in: Christmas Gifts for Active Kids
3 to 7 Year Old Animal Lovers
Melissa & Doug Examine and Treat PetVet Set
Give young animal lovers everything they need to examine and treat pretend pets! This toy was recognized by toy experts at the Good Housekeeping Institute for how it helps kids develop empathy. The 24-piece collection for aspiring veterinarians three and older comes with two adorable plush pets (a dog and a cat), and accessories galore, including a stethoscope, thermometer, syringe, ear scope, tweezers, and clamp. 
Examine and Treat PetVet Set
Farm Cube Puzzle
Ages 3 +
It's a cow . . . It's a sheep . . . It's a pig . . . It's all of them and more! This beautifully crafted wooden 16-piece cube puzzle can be put together in multiple ways to create six different scenes with six friendly farm animals (cow, sheep, pig, chicken, ducks, and horse). Rotate the solid cubes in the included wooden tray to complete the colorful pictures. (The border design provides a helpful hint!)
Farm Cube Puzzle
Disney's Dug from "Up" – 11″ Golden Retriever
Squirrel! The easily distracted golden retriever will get your attention if you give him a hug. Inspired by Disney and Pixar's Up, comes this Dug plush complete with special collar so he'll understand when you tell him how cute he is.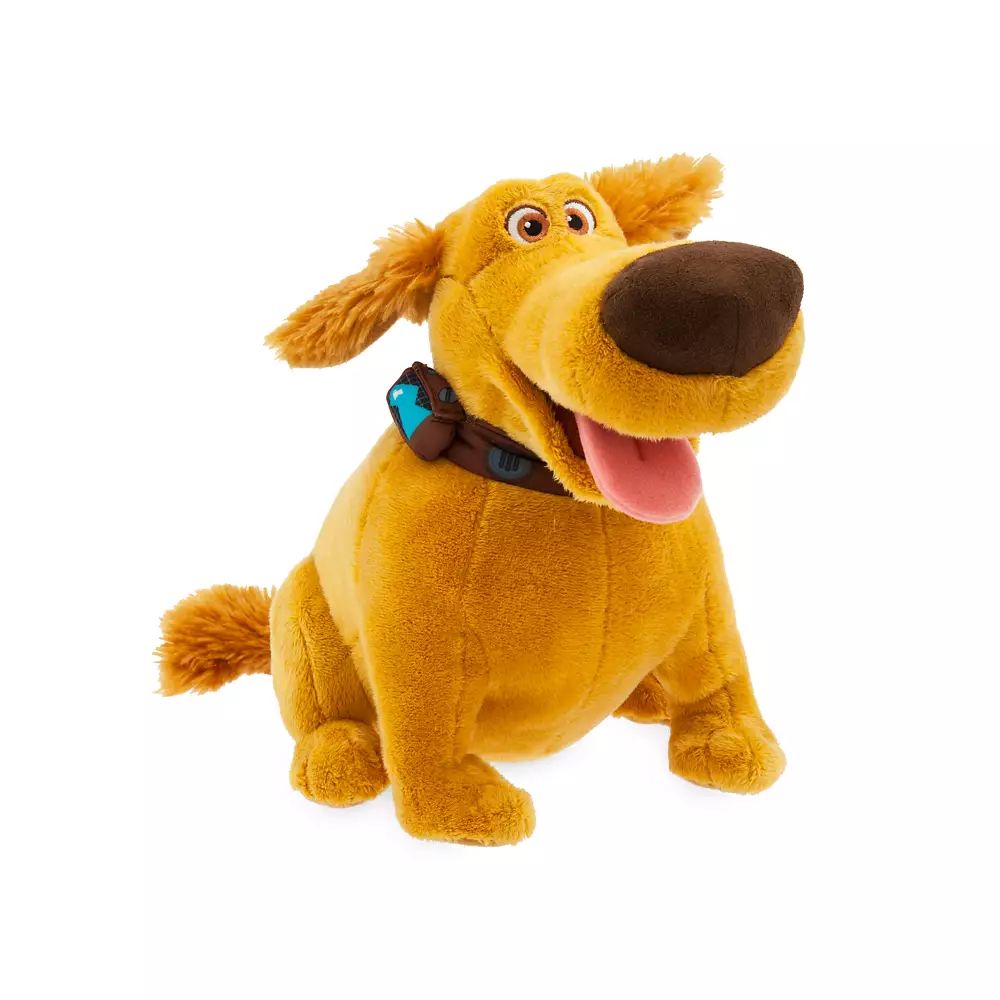 11″ Tall Dug Up Stuffed Golden Retriever – by Disney
Animal Collections
Have an animal lover? Let your kiddos bring the animal kingdom to life with the animal collections at Fat Brain Toys. Encourage imaginative play with these cute sets. Flat rate shipping of $3.99 on all orders.
Disney Face Masks – All Ages, Kids to Adult
Disney is committed to serving the communities where we live and work. During these challenging times, Disney is using the power of our timeless stories and beloved characters to address our guests' needs for family-friendly reusable cloth face masks.
Disney is donating one million cloth face masks for children and families in underserved and vulnerable communities across the U.S. that will be distributed by MedShare (www.medshare.org). Due to overwhelming demand, we're also thrilled to share that we have reached our goal of raising $1 million in profits from the sales of our cloth face masks, which will be donated to MedShare to support the medical community's ongoing efforts to provide lifesaving care to those in need.
Disney Face Masks
Big Kid Animal Lovers – 8 +
LEGO Classic Bricks and Animals
Animal lovers will enjoy endless imaginative play with this LEGO Bricks and Animals set. The 10 amazing animals can be built at the same time, each in its own setting. And, while kids are busy building and playing, they're also developing key skills. Youngsters will go wild for these easy-to-build LEGO animals.
The 10 easy-to-build toys include a peacock with stand, bull, penguin with ice, dinosaur with rocks, unicorn, ostrich with nest, snail, hippo with a bird on its back, panda bear with bamboo trees and a giraffe with a tree. As kids build and rearrange the figures and accessories, they discover the joy of construction and immerse themselves in imaginative role-play. LEGO Classic sets put creative construction and imaginative play into kids' hands. Once the simple guides and fun models get them building, they'll never want to stop!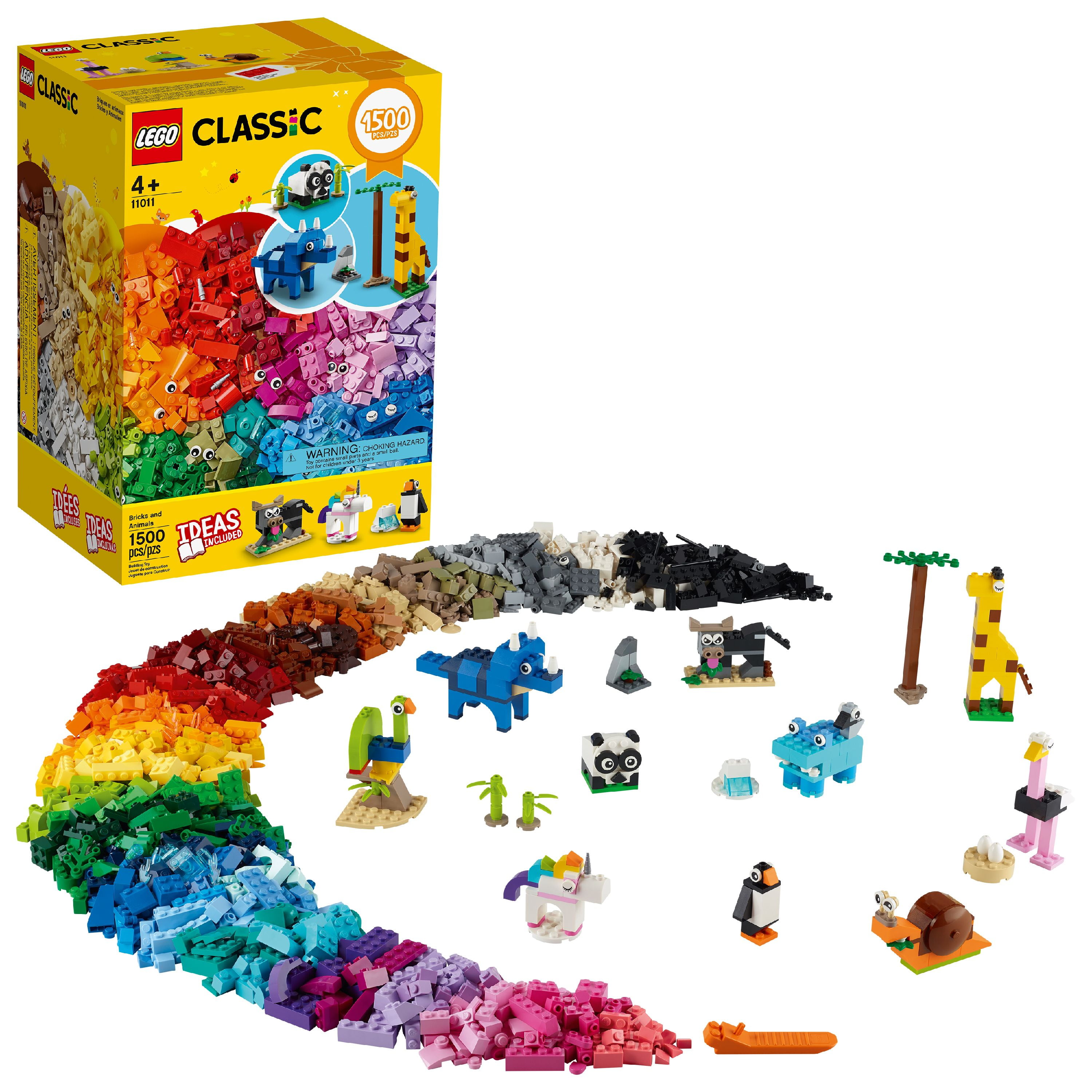 Planet Board Game
Ages 8 +
A world is taking shape in the palm of your hands. Take on the role of super beings and compete to create perfect worlds with the ideal conditions for wildlife to flourish. In this very unique game, each players board is a 12-sided 3-dimensional planet core. Throughout 12 turns, select landscape tiles representing oceans, deserts, mountains or frozen lands, and arrange them on your planet to create the best ecosystems to win Animal Cards, while fulfilling your own 'Natural Habitat' objective and create the most populated planet in the universe!
This game looks amazing. Definitely worth a look.
As an Amazon Associate, I earn from qualifying purchases. You don't pay more when buying through my links. Thank you for helping support this site.
Parks Game – Ages 10 +
In PARKS, players will take on the role of two hikers as they trek through different trails across four seasons of the year. While on the trail, these hikers will take action and collect memories of the sites they visit-memories being the resources in the game. Players will trade in these memories to visit National Parks and take photos of their journey. Along their journey, the hikers purchase gear and acquire canteens to make their hikers more efficient, but at the end of the year, it's the parks they visited and photos they collected that will win the game.
Reviews are fantastic! Check it out!
Wrapping Up
I hope you found the perfect gift for your animal lover. Thank you for visiting today!
If you have any questions, comments, or suggestions, please leave them in the Comments section below! Id' love to hear from you. Thank you.