As the weather warms up in the northern hemisphere, we start looking for fun and mind-broadening activities for kids outdoors. I found some great kids outdoor activity ideas with ways to spur imagination and also just have fun for kids!
There are great gifts but also something to have at Grandma or Grandpa's house for them to play with when they visit. Have fun browsing these unique and fun outdoor activities.
Ages 1-3
Sand and Water Activity Table
How about a Sand and Water Activity Table?
Colorful plastic play and activity table for indoor/outdoor use
Tabletop has two compartments to fill with your own sand, water, or favorite toys
Snap lid on top of the table for use as a craft or activity table
Sturdy plastic table measures 30″L x 26″W x 17″H, and legs remove for easy storage and travel
So many ways to play-dig tunnels, build sand castles, float a boat, draw or craft
Ages 2 and up.
Toddler Magnetic Activity Box – Fishing, numbers, shapes, matching
This is the cutest activity for 1-3 yr olds.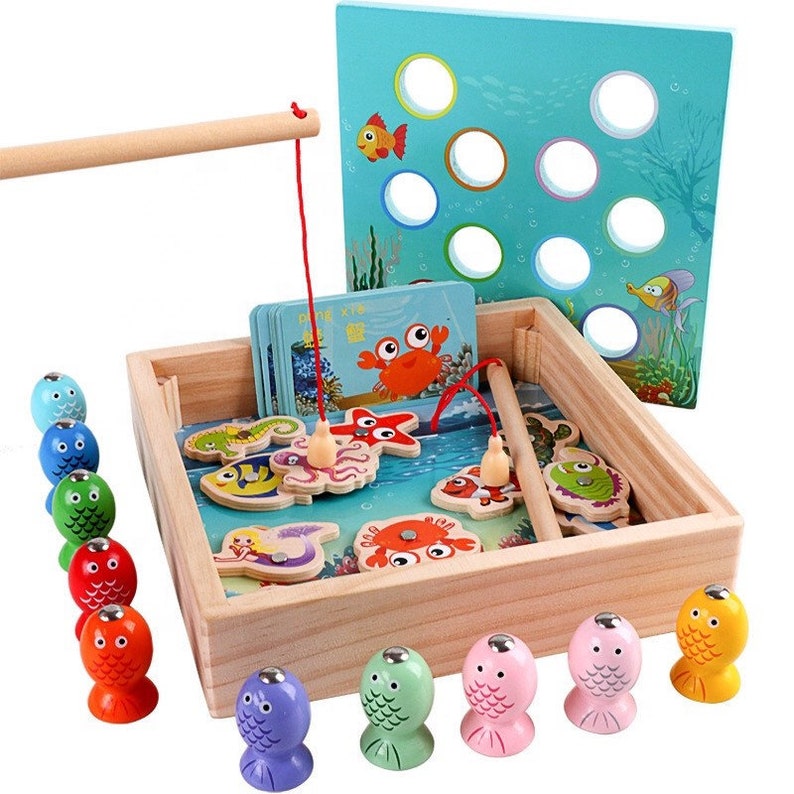 Safe Material: Any pieces of these Montessori learning toys is made of high quality natural wood. Toys for toddlers 1-3 uses sturdy wooden pegs, water-based paint and round polished edges to ensuring kids are safe while doing these toddler learning activities.
YBike Evolve – 3 in 1 Bike for Toddlers
Slight changes to the frame converts this bike from one level to the next. From no-nonsense Trike – to wide Balance Bike – to fly down the pavement Advanced Balance Bike.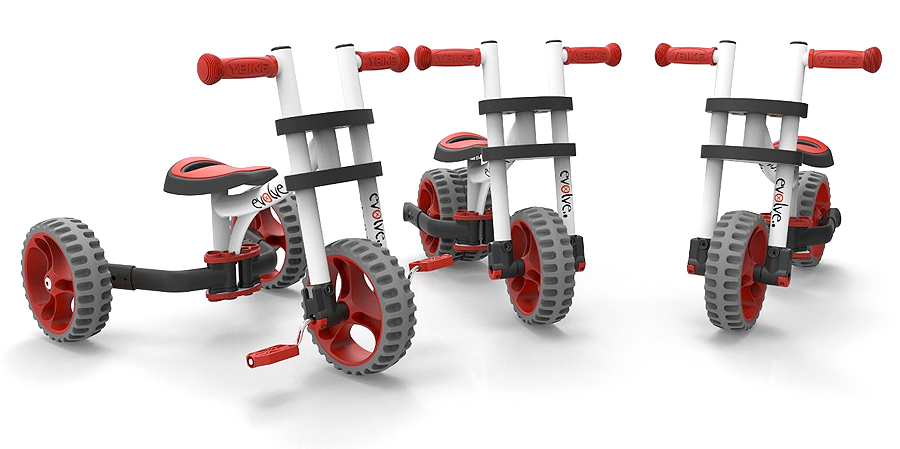 YBike Evolve – 3 in 1
3 in 1 bike converts for constant developmental growth.
Develops gross motor skills, coordination, balance.
Keeps children active and constantly progressing!
Features 3 stages – Tricycle, Balance Trike, Advanced Balance Bike.
Beautiful cherry red, white, and charcoal design.
Tricycle features widespread rear wheels, pedaling front wheel.
Balance Bike features rear wheels to close parallel position, removes pedals.
Advanced Balance Bike features single front and rear wheels.
Aluminum and fiber reinforced PP frame.
Solid mold-on wide rubber wheels9 inch wheel size.
Padded-grip handle-barsAdjustable seat: 12.5-14.5 inches.
Maximum weight, 66 pounds.
Assembly required – Simple and easy conversion, basic tools required. Highly durable, rugged construction
You might also like: Best Gifts for Kids Who Love Animals
Ages 4 and Up
Garden Fort
Here's a beautiful little garden setup and it even includes some seeds to get started from HearthSong:
Garden Fort with seeds to get started!
Grow a fort made of plants in your backyard and teach children the elements of gardening!
Supporting framework, netting, and green ground tarp included
Includes two packets of seeds: sweet pea and and scarlet runner beans
Rebuild every spring and summer with new seeds!
Detailed instructions included
Ages 4 and up.
HugglePods Hanging Tents
This is the cutest hanging tent. Many styles to choose from.
Perfect hangout for kids who love hanging out with nature
Includes three windows and a fabric door
A great place for reading or playing in the comfort of a hanging tent!
Hide messages or treats in the outside pocket
Wreathed with LED lights inside
Ages 4 and up.
The Woodland HangOut will hold up to 250 pounds, and is a great place for reading or playing in the comfort of a hanging chair! Easy to hang from a tree with our Heavy-Duty Multi-Use Hanging Straps (sold separately).
Backyard Box from Etsy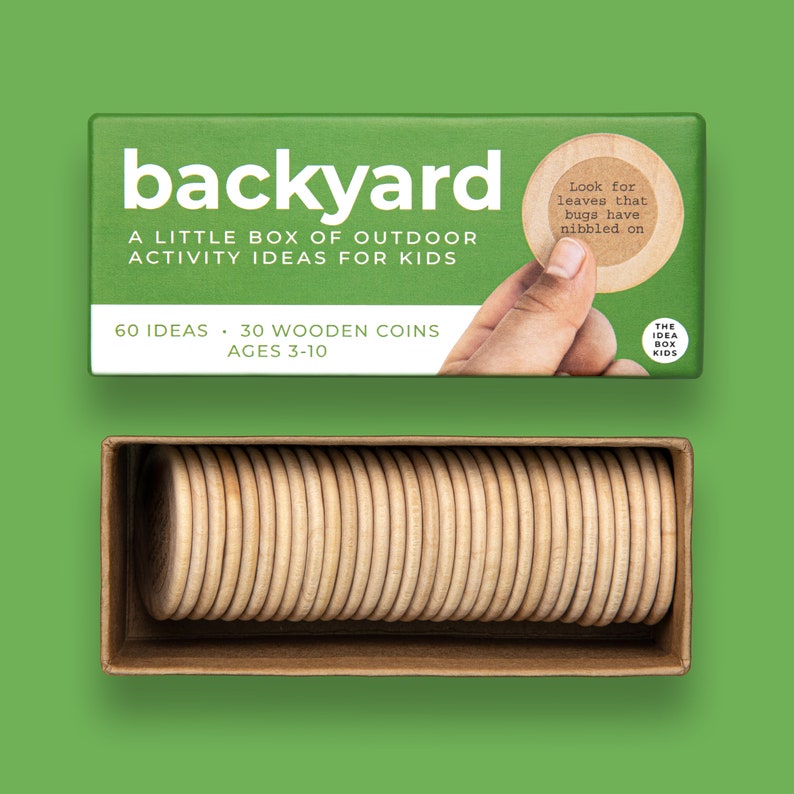 Simple Nature Activities for Kids
Do you have a child that is naturally drawn to the outdoors?
Do they love to tinker around outside, smelling flowers & finding bugs?
If they love the goodness that nature has to offer… they will love this Idea Box!
The Backyard Box is filled with simple nature activities that will have your child sorting leaves, finding animal homes, drawing pictures in the dirt, and more!
The Mandalorian Bike by Huffy – Disney
Adorable first bike for 4-6 yr olds.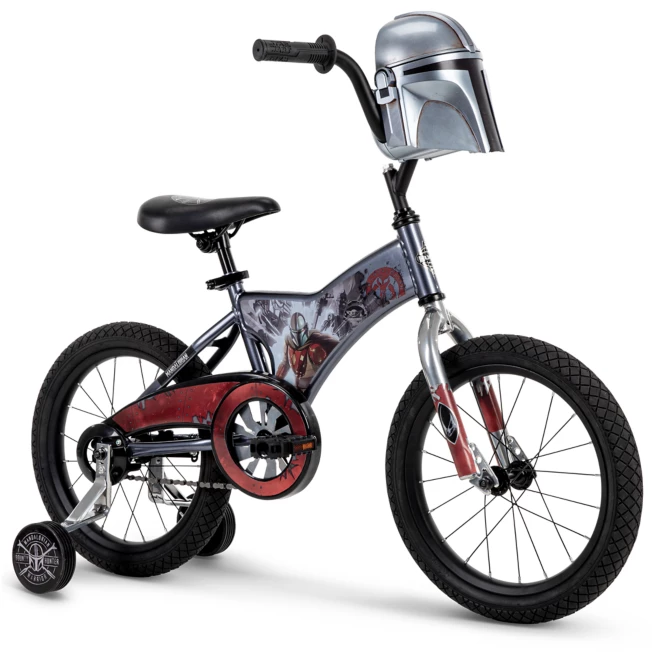 The Mandalorian Bike by Huffy – for Disney
Star Wars: The Mandalorian graphics
The Mandalorian helmet storage container
Comfy seat with an alloy quick release and adjustable height
ATB with adjustable rails
Detachable durable training wheels
Steel monocoque frame
Steel shocks
16" Wheels
Steel unicrown with leading edge dropouts
Inspired by Star Wars: The Mandalorian on Disney+

Ariel Inflatable Lagoon Splash Pad and Sprinkler for Kids
Dive into backyard fun with the help of this inflatable inspired by The Little Mermaid. Your little ones will flip their fins over this lagoon that features a slide to the splash pad and an inflatable Flounder that sprays water, plus screen art of Ariel!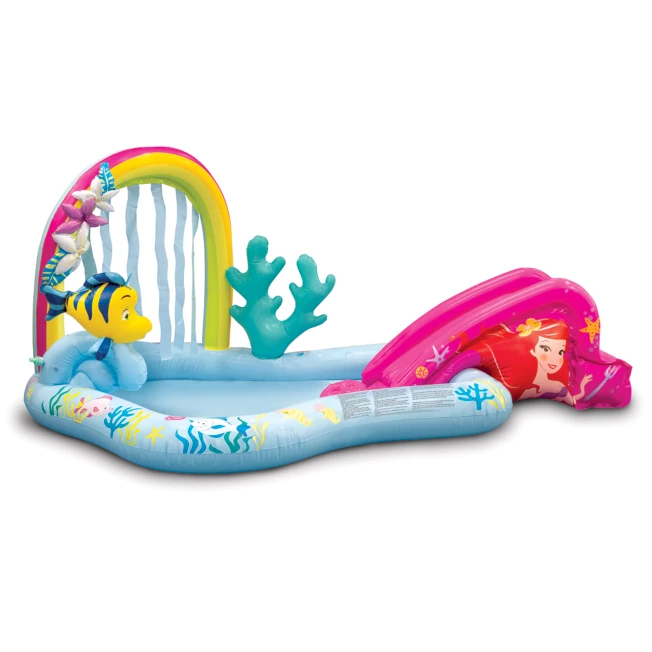 Ariel Inflatable Lagoon Splash Pad and Sprinkler for Kids

Dragon Bow & Arrows Set with Bulls Eye
Archery is so fun and a great skill to learn. My granddaughter and I went 'shooting' at an indoor range before the pandemic and had a blast. Check this high-quality set. The reviews are awesome.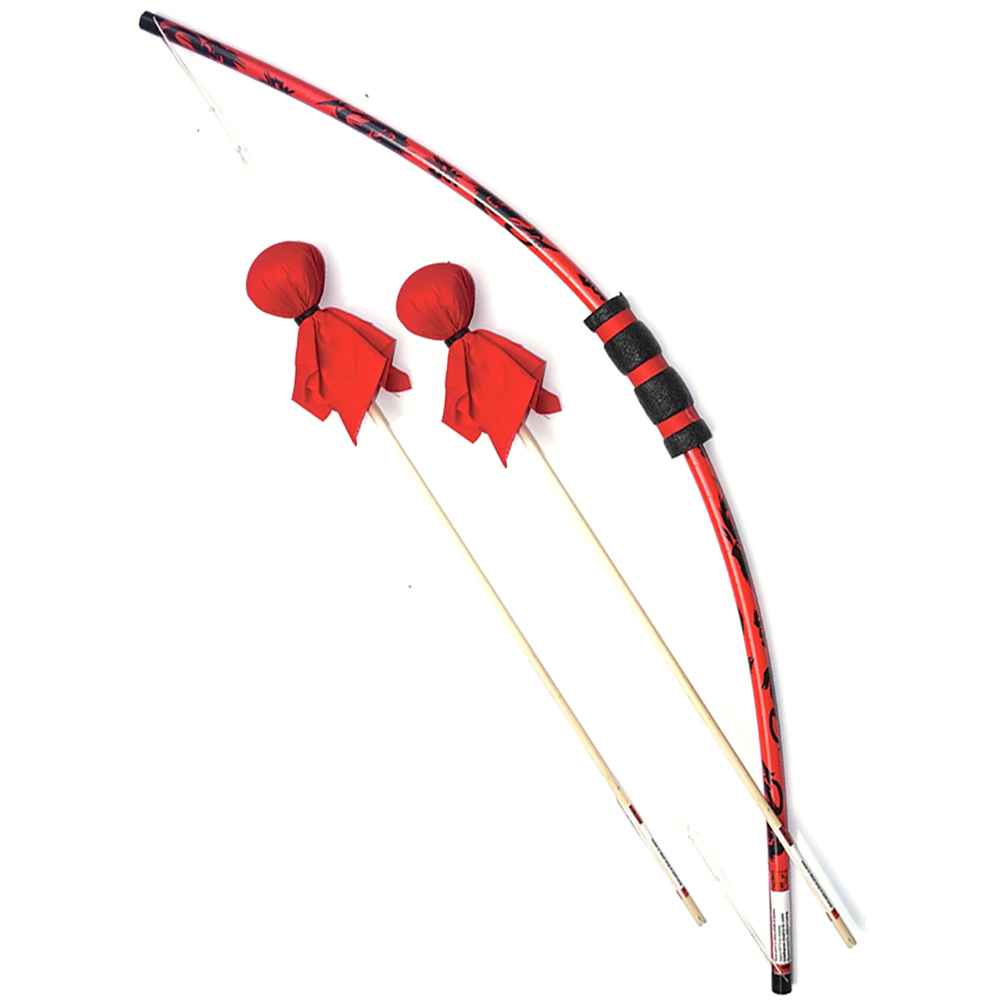 Dragon Bow & Arrows Set with Bulls Eye
Dragon Bow & Arrows Set with Bulls Eye
Bow and arrow set for practicing archery skills. Encourages active play, outdoor play, dexterity, hand-eye coordinationGet outside and practice your skills shooting various targets! Two Bros Bows were created by kid inventors Duncan and Hayden when they were 10 and 7. Packaging is made from recycled materials and is completely recyclable. The bow is pre-strung with rubber-capped ends/ Arrows are made of wooden shaft tipped with safe foam, covered in fabric matching the bow. A grow-with-me skill toy, add challenges as your skills increase. Large enough for teens and grown-ups, too! Includes: one pre-strung Dragon-patterned bow of black on red with dragon and kanji characters with foam grip, two soft-tipped red arrows, target. Made in the USA
Stomp Rocket – Powered by Kids
This is a great toy for active kids. They simply stomp on the Stomp Launcher and the rocket soars up to 200 ft.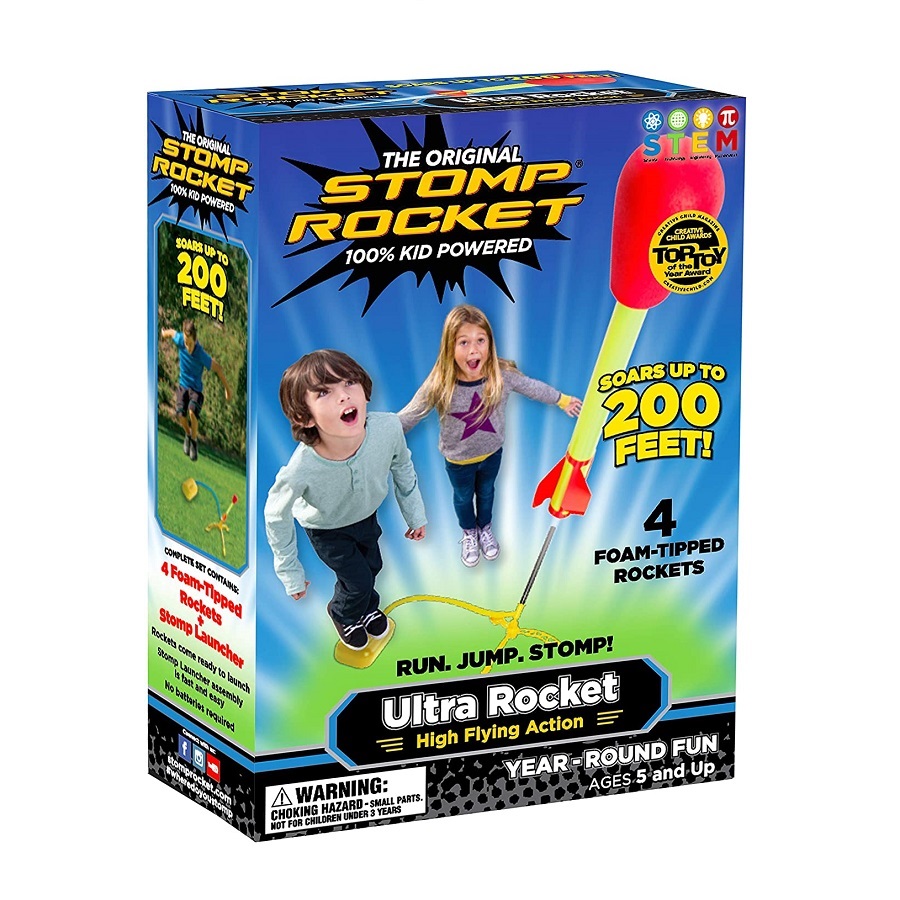 Stomp Rocket – Kid Powered Fun
Wrapping Up
There is something here for everyone. These are great to have at home when the grandkids visit as well. I hope you found some great ideas for the kids in your life.
Thank you for visiting today. If you have any comments or suggestions, please leave them in the Comments section below. Thank you!